This city, located along the Fox River, is rich in history. Once the highway for French fur traders, Jesuit missionaries and a number of Indian tribes, the river later became a major waterway for residents, businesses and visitors. Today the river offers recreation and family fun in each of the four seasons. If you have some extra time watch this video from 1938 of Berlin, Wisconsin. Click here to watch.
Riverside Park boasts a boat launch and fishing piers, a campground along its shores, and a frisbee golf course among other things, in its 38 acres. It is one of eight parks within the city boundaries, which includes three along the river. In winter the river is part of the snowmobile trail through the area. Hiking, biking or cross-country skiing along the Mascoutin Trail takes you through part of Green Lake County. If golfing is your thing, the 27-hole Mascoutin Golf Course, home of the 2009 WI State Senior Open, is ready and waiting for you.
Once the fur and leather capital' and the home of the first commercial cranberry operations in the state, Berlin now boasts a good variety of nationally known and international industries.
Take a walking tour around the Nathan Strong Park Historic District and view the block after block of well-cared for Victorian homes. Berlin – a great place to live, work & play.
Welcome to Berlin!  A place where the beautiful Fox River gently meanders the entire length of the City!  Wisconsin's waterways were once the highways of travel and discovery; it is how Berlin was put on the map!  Native Americans used the Fox River as a main way to get from place to place.  French explorers believed they were going to find the Orient via the Fox River.   For many years, the Fox River was a means to move products, produce and people.  Today it continues to play an important part in creating our quality of life.
We are proud to say we are the home to many impressive industries such as; W.C. RUSSELL MOCCASIN.  They started their fine company in 1898 with a fierce dedication to providing hunters and outdoorsmen and women with the finest handmade, custom moccasin style boots and shoes available anywhere.  120+ years of experience has garnered them some high accolades including; the 2015 Safari Club International Pathfinder Award, the 2015 Sporting Classics Award of Excellence and the 2007 field & Stream "Gear of the Year" award.  Their customers include kings, presidents, statesmen and famous movie actors.
Wisconsin Spice, Inc., located in the South industrial park in Berlin, was founded by Phillip Sass in 1973 amidst a global mustard shortage.  It has since become a family operated business, which includes Phillip's wife Beth and children, Alan and Caroline, as second generation decision makers.  In the years between 1985 and 2013, Wisconsin Spice expanded its facilities 10 times!  In 2018 Wisconsin Spice opened a second facility, the Phillip J. Sass Technical Center.  In 1997 Wisconsin Spice went global by forging a partnership with a UK food distributor.  This was only the first.  Today Wisconsin Spice exports to  more than 30 countries!  Look for Uncle Phil's ™ mustards and spices in a store near you.
RIPON ATHLETIC was essentially two businesses that eventually became what it is today.  Sand – Knit was founded in 1921 by John Sand in Chicago, Il and operating there until 1953 when Mr. Sand relocated the business to Berlin, WI.  In 1960 Sand-Knit was sold and then operated as a division of Medalist Industries until 1984.  Henry "Hank" Derleth worked with Sand-Knit from 1963 to 1984.  During that time Hank worked as assistant sales manager, manufacturing manager, and general manager and eventually became president of Sand-Knit and Medalist Athletic Products.  In 1949 Ripon Awardjackets, Inc. was established by Carl Doehling in Ripon, WI.   Ripon Jackets produced both award and nylon jackets and were manufactured and sold to local high schools in Wisconsin, Michigan and Illinois.  In 1984 Hank Derleth left Sand-Knit and joined Ripon Awardjackets as President.  This company soon changed their name to Ripon Athletic and moved operation to Berlin in 1987.  In 1992 Ripon Athletic acquired all the Sand-knit machinery and equipment as well as the former Sand-Knit plant on Junction Street in Berlin.  Ripon Athletic creates and manufactures many of the nation's professional, collegiate and High School athletic uniforms. Some of your favorite sports idols are wearing a uniform made right in here in Berlin, Wisconsin!  Ripon Athletic employs approximately 160 dedicated professionals.  Click on their name to learn more about this long standing pillar of the community.  Beyond the Game: Ripon Athletic — a Berlin uniform supplier | FOX6Now.com
GENERAC MOBILE PRODUCTS LLC, Is a leading global manufacturer of mobile light towers, diesel and gaseous generators, pumps, heaters and dust suppression solutions.  Generac Mobile's North American headquarters is located in Berlin with design and manufacturing facilities throughout the world.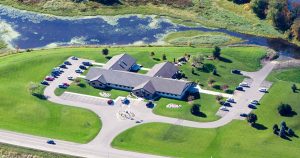 Sitting at the South end of town is BADGER MINING CORPORATION (BMC) which began operating in 1949 under the name C.A. Chier Sand Company.  The company is a family owned and operated business to this day.  BMC employs about 275 associates, including members of the fourth generation of Chier and Hess families.   BMC was named in the top 10 of "Best Small Company to work for in America" eight years!  This is only one of the many, many awards BMC has proudly earned.   In 2019 BMC won the 401K Retirement Plan Sponsor of the Year award by PLANSPONSOR Magazine. This is a small example of the numerous industrial partners located in Berlin, Wisconsin.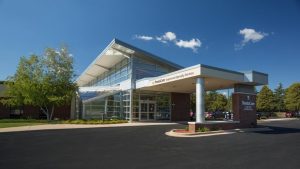 The Berlin and surrounding areas get world-class care at ThedaCare, located at 225 Memorial Drive. ThedaCare is patient centered and offers the latest in medical technologies.  ThedaCare has grown into the third largest healthcare system in Wisconsin and the largest employer in Northeast Wisconsin.  Patients benefit from ThedaCare's many specialties right here in Berlin! ThedaCare provides many additional services including; Diabetes Education, eVisits, Home Care, Onsite Clinics (Employer Clinics) ThedaCare at Home and A Senior Living Residence, Juliette Manor.  Juliette Manor is a 37 bed skilled nursing facility that has been serving families in Berlin since 1964.  In 2016 Juliette Manor moved to their new facility on the grounds of ThedaCare Medical Center.   There are three other Senior Living Homes in Berlin as well, American House, Brown Wilcox and Patriot Place.
There is a lot of activity and opportunities to have a great time at the Berlin Senior Center, located just a short walk from the town square, on Water Street.  The Senior Center offers area Senior Citizens a place to gather, socialize and make new friends.  There is ample opportunity for seniors to join in many learning and recreational activities such as; memory café, Pool games, Card playing, cooking classes, Tai Chi Prime, exercise, line dancing, swimming, bowling, metal detecting and more!  The Berlin Seniors take exciting trips to many destinations throughout the year as well and are always open to new ideas. The Senior Center provides in-house or mobile meals and maintains a transportation vehicle to assist our seniors who want to keep moving!  Stop in and see Sara and the gang at the Senior Center!
Berlin Public and Parochial School systems provide a quality education for children in Pre-K through Grade 12.  A well rounded curriculum, team sports and other activities help train our youth for their futures.  The award winning Barracuda Swim Club trains in the Miller Natatorium Pool located at Clay Lamberton elementary school.  There are two parochial schools offering an education to age's pre-k through 8th grade, they are; All Saints Catholic School and St. John's Lutheran School.
A well-maintained and innovative Carnegie Public Library, connected with the WinneFox system is a popular and busy place!  The Library is so much more than a place to check out books and movies!  For kids there is a summer reading program, family movie matinees, summer story time, monthly crafting, zoozart (exotic creatures), magic & comedy shows, starlab, Family book club & more.   Adults can enjoy stamping and card making class, learning about tea, monthly Mommy & Me Group time, an introduction to essential oils workshop, Book club, Family movie matinee and Adult game nights, Ukulele jam sessions, freezer salsa workshop, Qigong workshop & so much more.  Keep checking the Library website often to  Of course there are all the usual resources many libraries have to offer but the exceptional staff, led by Director Chris Kalupa, are some of the friendliest people you will meet and always very willing to assist with just about anything!
The City's public park system, with an impressive and beautiful eight parks that total over 107 acres, is well known to residents and visitors.  Available in the park system are 3 shelter houses and two gazebos that can be rented for your event.  There is a Frisbee golf course, 3 well-manicured baseball diamonds, a fenced basketball court, sand volleyball courts, horseshoe pits, several large play areas, and a public campground on the banks of the Fox River, several boat launches and fishing piers, an outdoor aquatic center and much more.  Hiking, biking, snowmobile and cross-country skiing trails wind near the city.  A Civil War monument is located in Nathan Strong Park and the city's Veteran's Memorial is located in Riverside Park.
For a small city, our history is extensively intertwined with that of the State of Wisconsin.  Many 'firsts' occurred in Berlin such as; the start of Wisconsin's commercial cranberry industry; the first telephone system; the first milk condenser in the Midwest; and the old G.A.R.  (Grand Army of the Republic) post in the nation; and the first home of Sentry Insurance.
With two National Register Historic Districts, Berliners appreciate their history.  The Nathan Strong Park Historic District borders the park on Huron Street of the same name and includes block after block of lovingly cared for Victorian-style homes and 'painted ladies'.  An active Farmer's Market and Free concerts, sponsored by Berlin businesses are held in the Nathan Strong Park during the months of June, July, August and because it's so popular, we've added concerts through much of September.
The Huron-Broadway Street District, which is our 'Main Street', has many stores and building from the 19th century.  Take a walk and view these treasures of a by-gone era.  To preserve our history, the Berlin Area Historical Society maintains four museum buildings near this district. To learn more about Berlin's history visit The Museum of Local History located at 111 S. Adams Avenue.  The Museum is open the Second and Fourth Sundays, Memorial Weekend – August from 1 to 4pm.  Appointments to visit the museum other than times listed can be scheduled by calling 920-361-2460.  Clark School located in Riverside Park is open by special request only.
Berlin is a member of 'Connect Communities' through the Wisconsin Economic Development Corporation (WEDC).  The goal of Connect Communities is to support downtown community development in the state of Wisconsin.  The WEDC provides technical assistance to communities in the planning, management and implementation of strategic development project in downtowns and urban neighborhoods.  The WEDC will maintain partnerships and develop new ones with other state and local public and private entities such as the Wisconsin Downtown Action Council, UW-Extension and USDA Rural Development to provide services to municipalities undertaking downtown revitalization projects. For more on Connect Communities, click on this link for more information on Connect Communities: https://wedc.org/programs-and-resources/connect-communities/
We hope you enjoy your time visiting our community and consider staying for all the great resources and treasures Berlin has to offer!